Marina Cafe
One of Captain Bryan's favorite places is Marina Cafe. They offer live music and a late-night lounge. They recommend reservations to ensure you get a table. Their live music is every Thursday, Friday, and Saturday night.
AJ's Seafood & Oyster Bar
AJ's Seafood & Oyster Bar is the place if you're looking for great food and nightlife with live music in a relaxing atmosphere. AJ's is one of the most popular hotspots in Destin and is on the Harbor. Enjoy fresh seafood and sushi, or pick from one of their other yummy menu items.
Pompano Joe's Seafood House
Pompano Joe's is just east of Destin in Miramar Beach. The food and drinks here are delicious. Enjoy some delightful Caribbean-style food, sip a cool drink, and enjoy the gorgeous view of the Gulf of Mexico. They are famous for having the best gumbo on the coast. This restaurant offers casual dining and a laid-back atmosphere.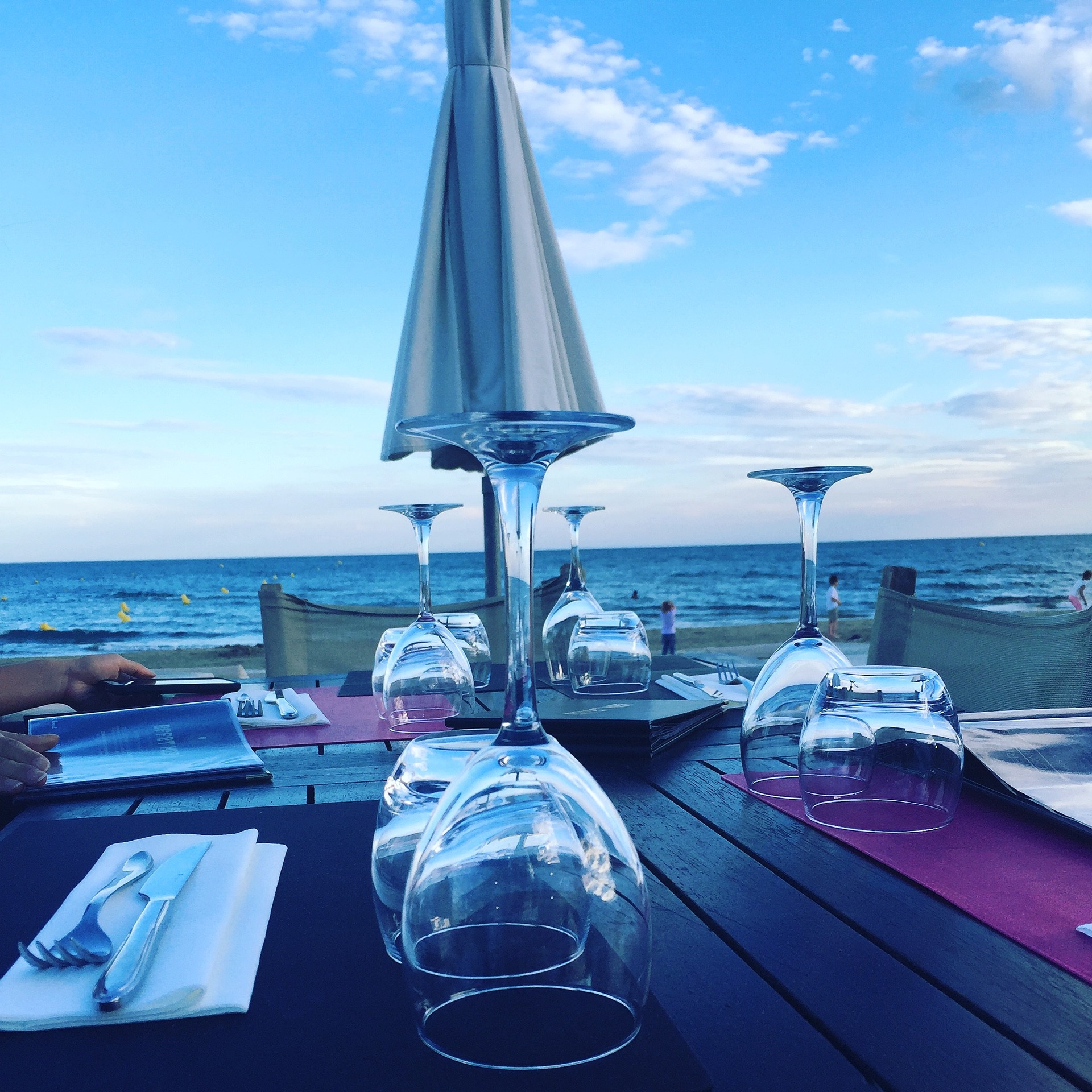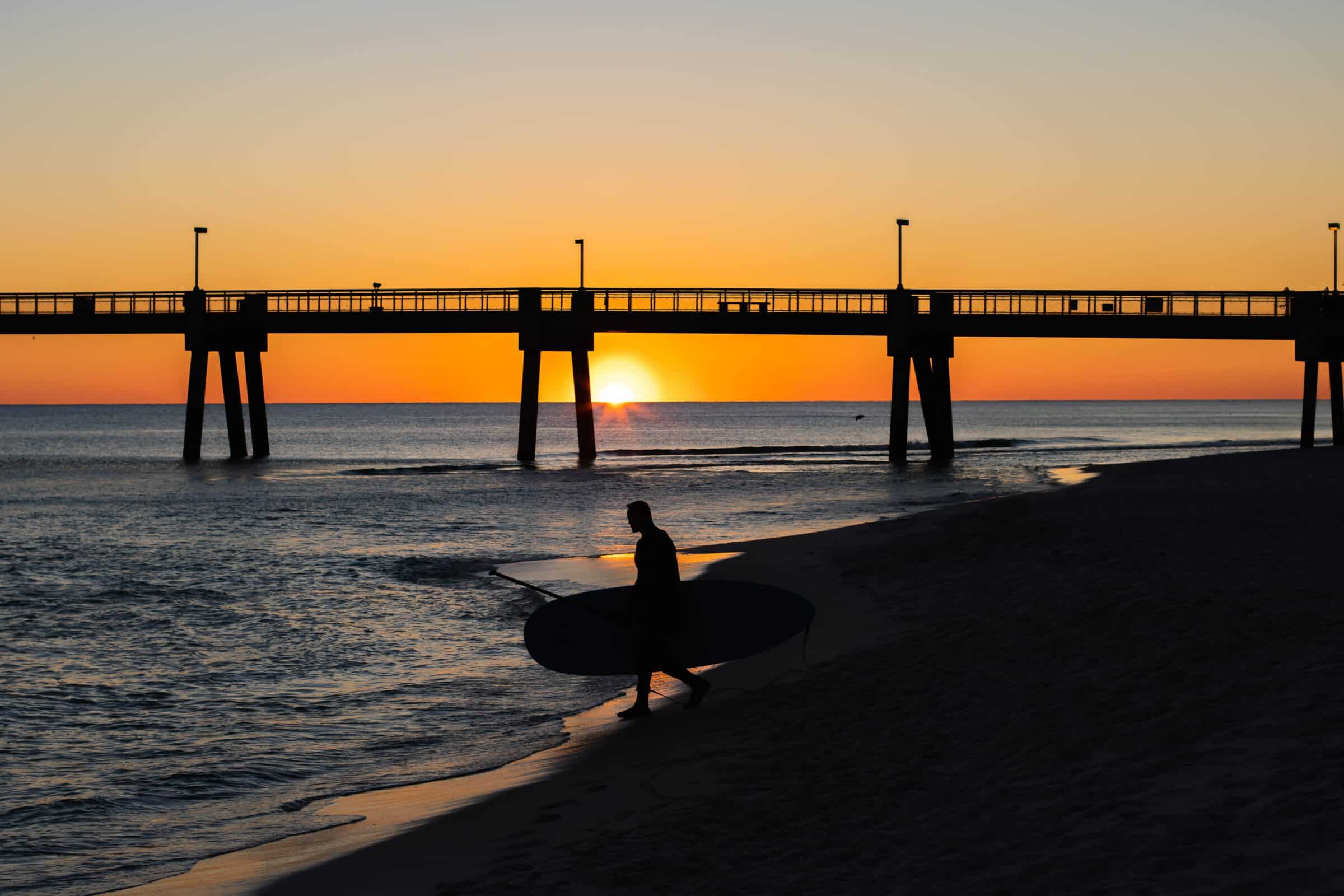 Walk The Harbor
One of Destin's affordable things to do is walk around the Harbor. On the Harbor, you can check out the docks, where you will see Destin's charter boat fleet, the largest in Florida.
Okaloosa Island Pier
You can enjoy the Okaloosa Island Pier just over the Destin Bridge on Okaloosa Island. The pier stretches 1,262 feet into the Gulf of Mexico, giving you the most fantastic view of emerald water and aquatic life. You will need to purchase a walking pass at the pier; if you want to fish, you can buy a fishing pass which includes a daily fishing license. In addition, you can rent a rod and purchase bait and snacks on the pier.
Visit Our Beautiful Beaches
Henderson State Park
One of Captain Bryan's favorite beaches in Destin is Henderson State Park. You can enjoy the beach, and there is a playground area for the kids. In addition, there is a nature trail and restroom facilities. Finally, check out the park's camping options for a natural Florida experience.
Okaloosa Island Boardwalk
The Okaloosa Island Boardwalk has beautiful views of the emerald waters. The white sandy beach is perfect for relaxing and letting the kids play at the large playground. There are restrooms on the Boardwalk. Listen to the waves, let the kids build sandcastles, and soak up the sun (remember your sunblock).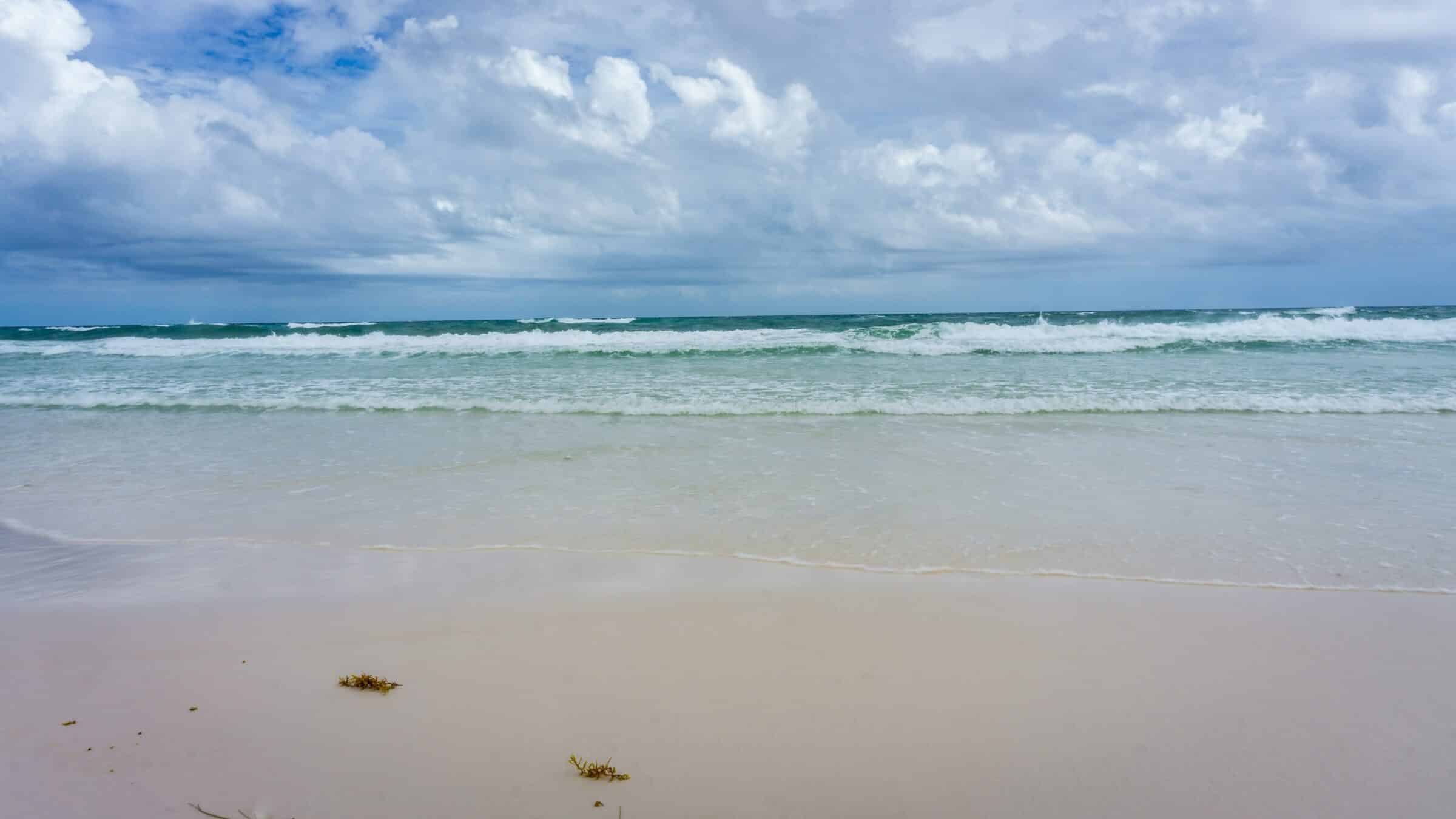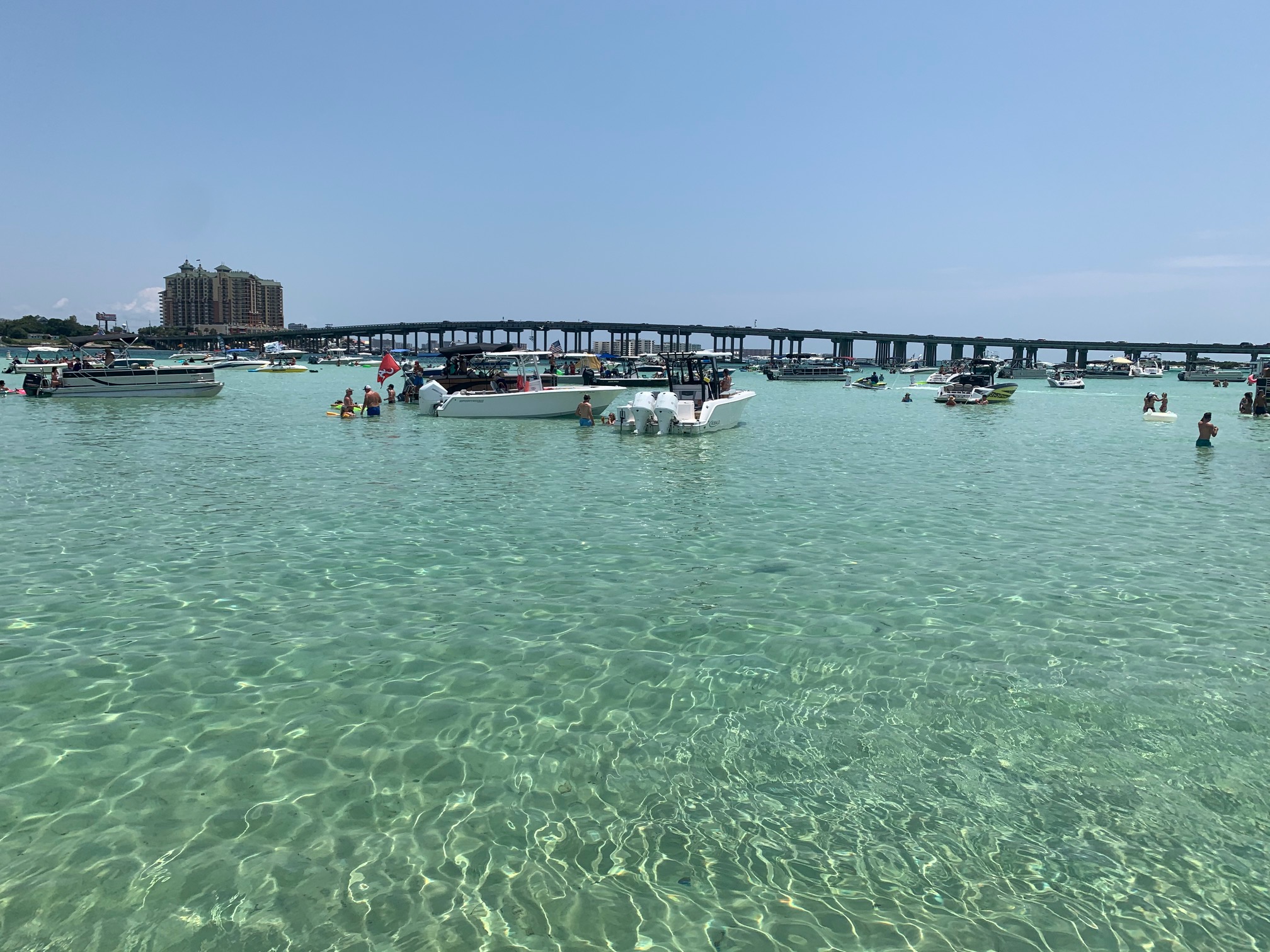 Book A Pontoon Tour
Joining Captain Bryan on a Pontoon Tour is the most fun thing to do in Destin. Call 850-376-4757 to book your water excursion.
What's Included
Captain Bryan has many free extras with your charter, including Snorkel Gear, a Paddleboard, a 15 x 6 Lilypad, Noodles, Nets, Football, Frisbee, Volleyball, Skip Ball, and a cooler full of ice.
Get social with the captain on Facebook, Instagram, and YouTube.