Pontoon Fun For The Entire Family
We want to help make your family's vacation one the most memorable it can be. On our Dolphin Excursions, we can accommodate up to six people. That is plenty of room for your entire family to enjoy a few hours at sea while viewing the incredible aquatic life we have in Destin, Florida.
What To Expect On Our Dolphin Cruise
On our Dolphin Excursions, you will witness some of Destin's coolest aquatic life. If you watch closely, you will see the dolphins as they begin swimming behind or alongside our pontoon. As the charter goes on, you will have the chance to see sea turtles and all types of birds that fly over our waters. The marine life is one of the most sought-after adventures for families visiting the Destin Beaches and waters.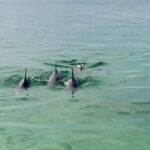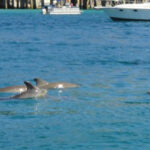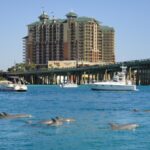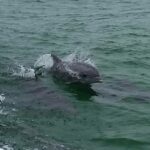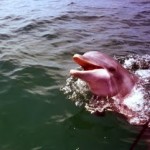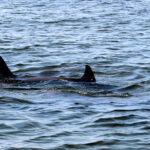 Cruise Away On Our Dolphin Excursions
Our Dolphin Excursions will cruise you away to beautiful places that are heavily populated with dolphins. On our pontoon charter, you are sure to catch a glimpse of many of our marine life and dolphin friends. On a private cruise, you can play alongside the dolphins, and sometimes they are even within arm's reach.
Our View Of Destin's Marine Life
This is truly an incredible experience to be enjoyed by all ages. With the best view of our aquatic life in the Emerald Waters, you can watch these amazing creatures in their natural habitat and see what wonderful personalities they have as they entertain you. These marine creatures love putting on a show. Avoid the crowds on our comfortable and private pontoon and enjoy the whole show to yourself or your select group. Our Dolphin Excursions are available year-round in sunny Destin, Florida.