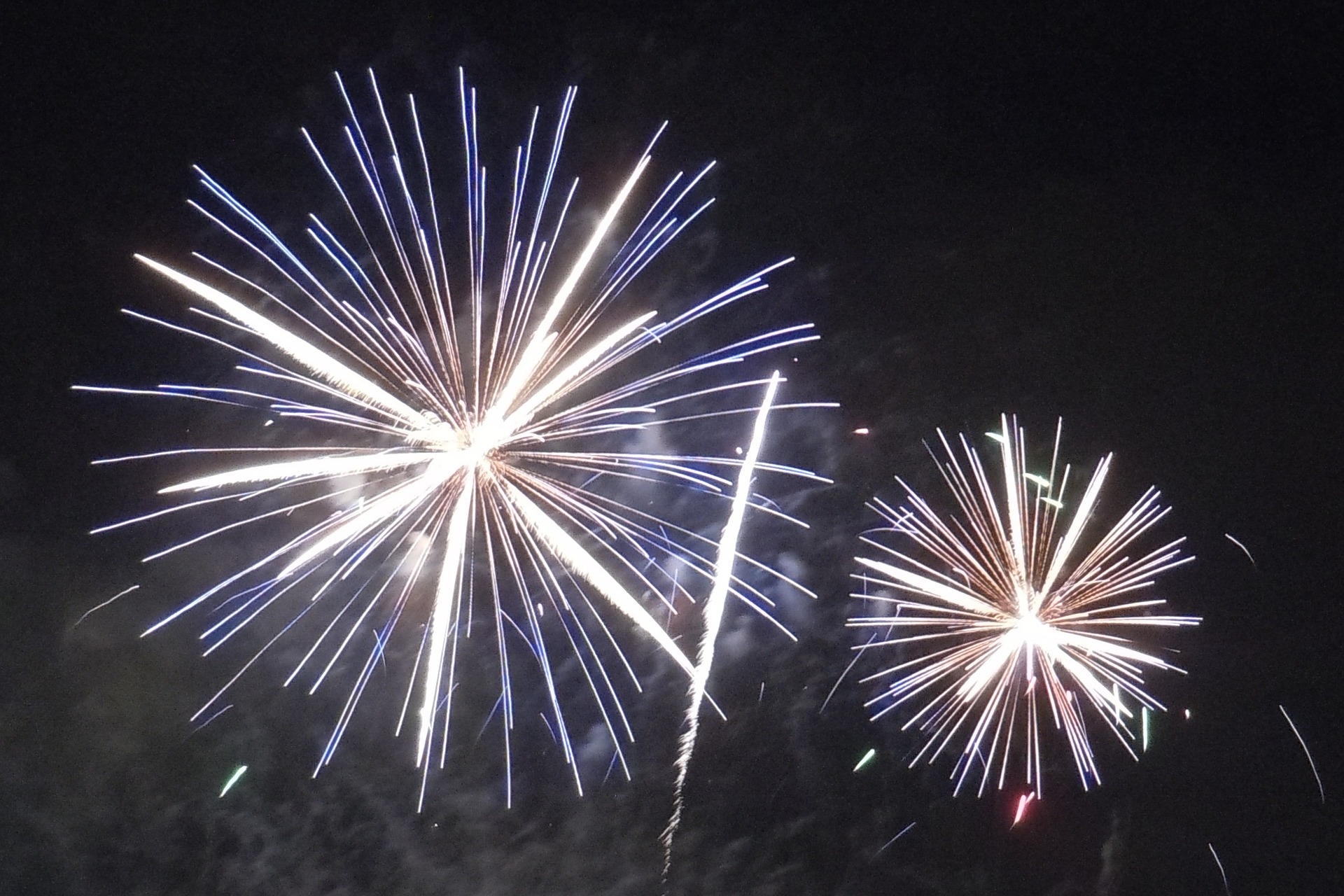 Seasonal Fireworks Cruise at Harborwalk
Complete your day out with a Fireworks Cruise at Harborwalk in Destin. Harborwalk provides a fantastic fireworks show every Thursday between Memorial Day and Labor Day. This particular cruise is available to you, starting at 8 pm and goes until 9:30 pm, for up to six people.
You don't have to find a seat when you are relaxing on our spacious 24 ft vessel with Captain Bryan navigating you and yours to the perfect view, in supreme comfort, ready for an extraordinary fireworks show. So bring your friends, bring your family, or bring that special someone. Either way, don't miss out on this fantastic display.
Celebration In Destin Florida
In Destin, Florida, we do not necessarily need a holiday to celebrate. For us being in Paradise is plenty of reason for celebration. Our official Summer Season always begins with Memorial Day in May and ends on Labor Day in September. The famous Harborwalk offers a beautiful fireworks display weekly, and we want you to join us to get the best view in town. If you are one of the lucky people who get to enjoy the beauty of Destin, join us for a Fireworks Display Cruise this Summer. There is no better way to enjoy the fireworks display than aboard a spacious boat on the water.
This Cruise is perfect for all ages, and the little ones are welcome aboard. A Private Charter offers an intimate setting; you will not find on large party boats with strangers. Since the fireworks display is only once a week, spots will fill up quickly for this particular cruise package. Don't miss out on one of the most fun Things To Do In Destin. Call 850-376-4757 right away to book your date for a Fireworks Cruise on our luxurious boat. Captain Bryan looks forward to cruising with you.