Captain Bryan is now booking 2023 Spring Break Charters in Destin and would love for you to join him. If you are ready for a fun time in Destin, let us show you how to do it like the locals. When you book a Crab Island Pontoon Charters, you will experience a memorable adventure. Spring Break Charters are the best way to get in the water and enjoy the beauty surrounding you.
About Crab Island
There are so many fun things to do in Destin but taking Crab Island Pontoon Charter is definitely at the top of the list. Crab Island is a favorite spot in Destin for both locals and visitors. Despite the name, Crab Island is not an island but a sandbar. When the tide and time of year are just right, the water is so clear it looks like a gigantic swimming pool. Crab Island is a great place to enjoy your Spring Break Vacation.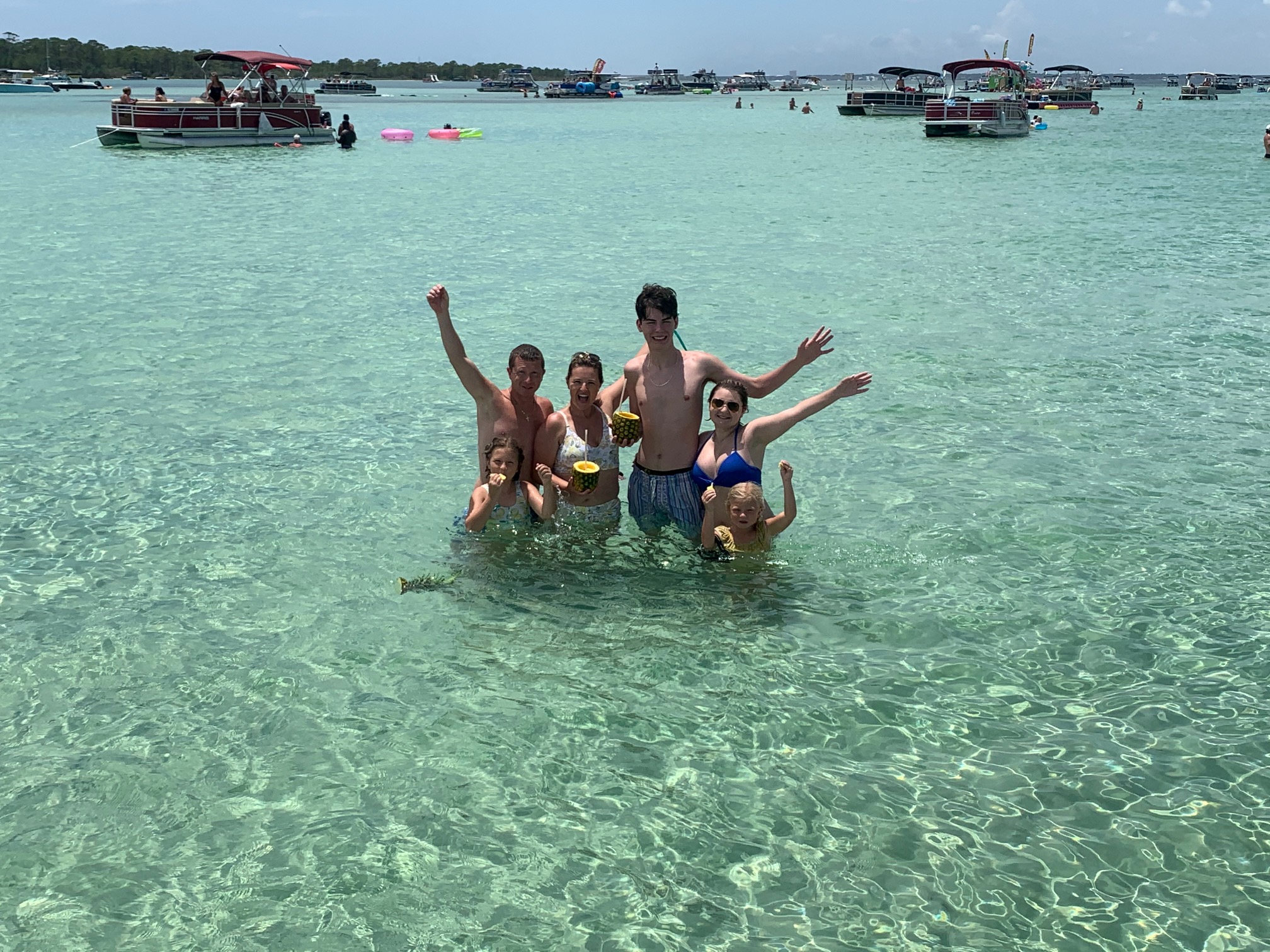 Crab Island Pontoon Charters
On Captain Bryan's private pontoon charter, you can get off the boat during low tide and enjoy playing in the water. On a Crab Island Pontoon Charter, your tour starts in Destin Harbor, where you cruise underneath the Destin bridge and then finally to Crab Island. A Crab Island Pontoon Charter is perfect for all ages but is a favorite amongst college students and young adults.
Booking Your Pontoon Charter
If you are booking your Spring Break vacation in Destin, book your Pontoon Charter with Captain Bryan. Spots fill up quickly for Spring Break, so you should secure your date as soon as possible. Please call 850-376-4757 to make reservations. Get social with Captain Bryan on Facebook, Instagram, and Twitter. Also, check out Sailaway's YouTube, where you can see firsthand what his charters are like, and remember to subscribe while you're there. We hope to see you all soon!