Happy Holidays from Sailaway Charters to you and yours! We are gearing up for the new year and another busy season on the coast. Captain Bryan is now booking Dolphin Pontoon Tours In Destin for your Spring Break and Summer vacations. Booking your dolphin pontoon charter in advance will guarantee you get the specific dates you want. The spots fill up quickly during our busy seasons, so you'll want to book your Dolphin Pontoon Tour as soon as possible.
Dolphin Pontoon Tours
Captain Bryan is a Destin local who has been chartering these waters for decades. He offers a fun, safe, private cruise that starts at Destin Harbor and travels into Choctawhatchee Bay. During our busy months, the water is a beautiful shade of Emerald, making it easy to spot our aquatic friends.
Destin is home to thousands of bottle-nosed dolphins, stingrays, sea turtles, and many other amazing aquatic creatures. The dolphins love riding alongside and behind the boat. You can check out some Captain's Dolphin encounters on Sailaway's YouTube channel. Please subscribe to our channel while you're there. While we can't guarantee dolphin sightings on every charter, we see them on most of our trips. Click the link to learn more about Captain Bryan's Dolphin Excursions.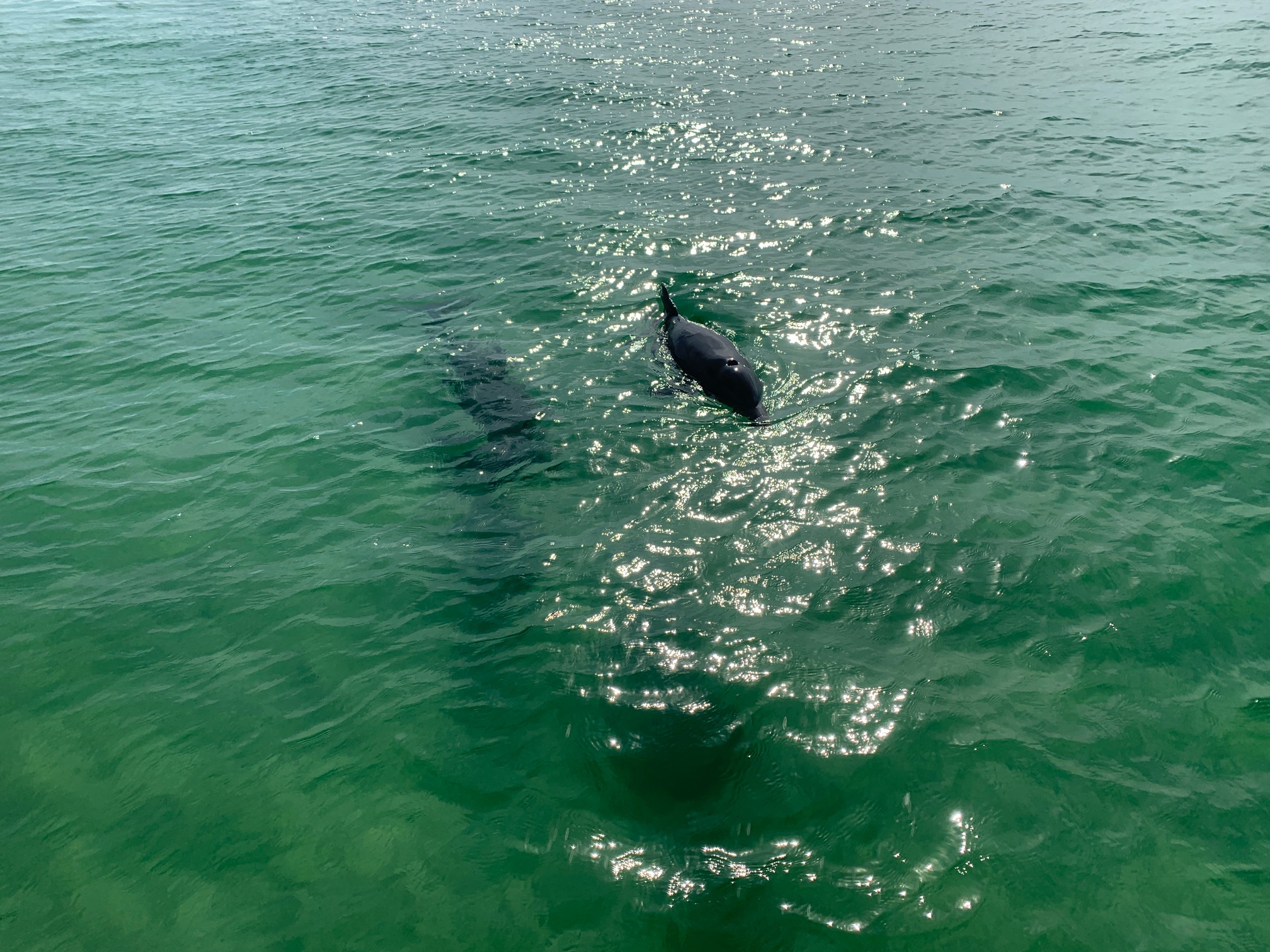 Pick Your Pontoon Tour
Sailaway has a variety of other packages, such as Sunset Cruises and Crab Island Tours. He also offers a Snorkeling Charter when the water temperatures are warm enough. In addition, his Fireworks Cruise is seasonal between Memorial Day and Labor Day.
Sailaway Pontoon Charters is the perfect vacation activity for all ages. If you are ready to book your Spring Break or Summer Vacation Dolphin Pontoon Charter, please call (850) 376-4757. Also, get social with Sailaway on Facebook, Instagram, and Twitter. We hope to see you in 2023!