Pontoon Sunset Cruises and Dolphin Excursions in Destin are the perfect way to spend your vacation by offering unparalleled views of the beautiful Emerald Coast. Captain Bryan charters his Sunset Cruises and Dolphin Excursions throughout the year. Even in the cooler months, the sunsets on the coast are one of a kind.
Winter Pontoon Sunset Cruises
Whether it's your first time in Destin or a return visitor, Captain Bryan can ensure you see some of the most breathtaking parts of this area. His sunset cruises start at Destin Harbor. If your pontoon cruise is during the cooler months, you'll want to bring some blankets and hot cocoa to stay warm.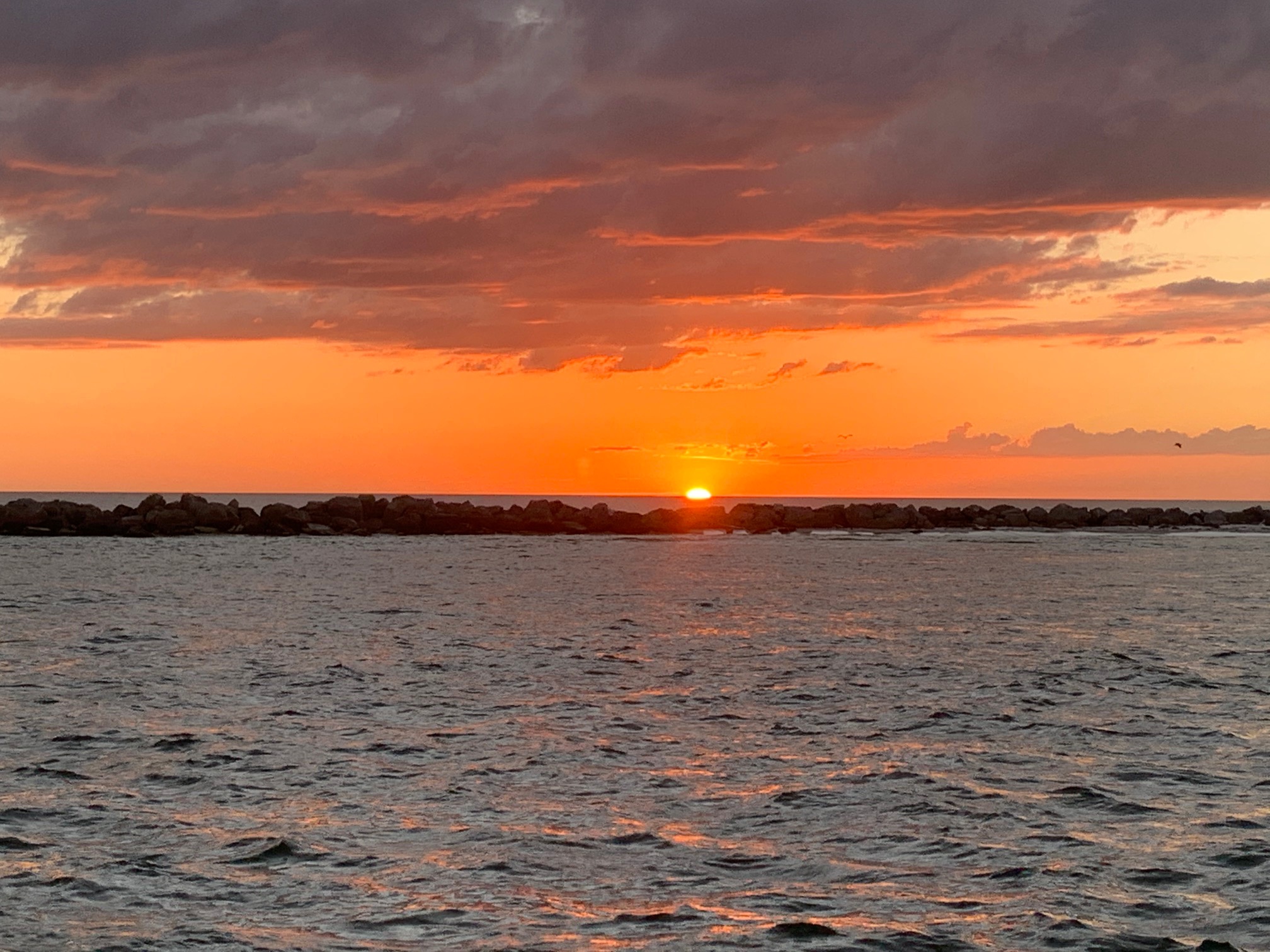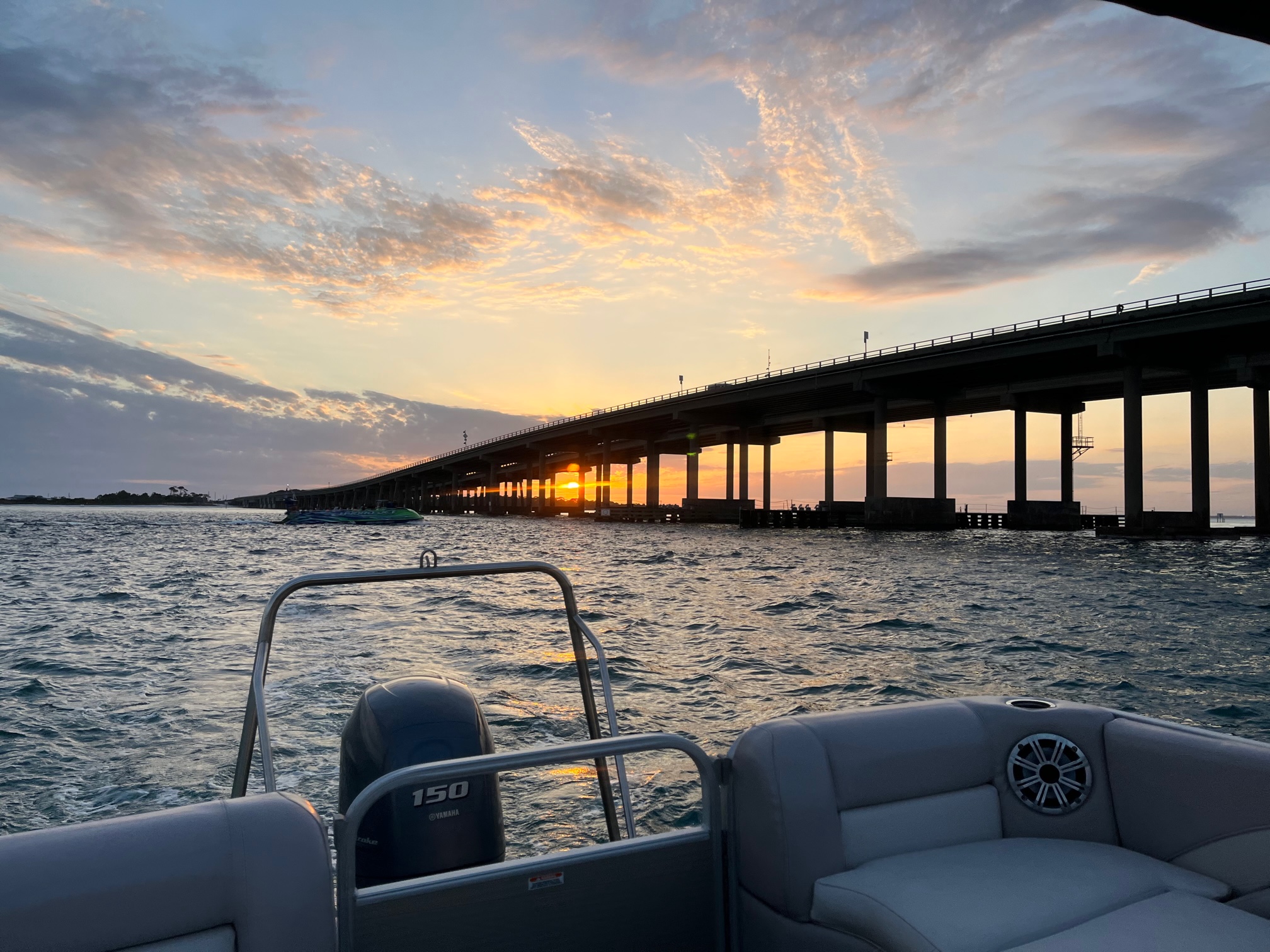 The Captain & Pontoon
Captain Bryan is a friend to the local aquatic creatures that habitat the waters of Destin. On his cruises, he can spot the dolphins from a distance allowing him to ride alongside these magnificent creatures so you can get a close-up look. He knows their language, and they love to show out to any onlookers. Learn more about Captain Bryan on our Meet Your Captain page.
The pontoon provides plenty of lounge space in the sun and a large shaded area under a covered canopy. Feel free to bring your drinks and snacks (glass is acceptable); we will provide a cooler full of ice for your convenience. There is a bathroom on board, with a covered private space for the ladies (with room for changing). The boat also has a great sound system and is Bluetooth enabled; please bring your choice of music!
Booking A Pontoon Sunset Cruise
Enjoy Pontoon Sunset Tours in Destin and Dolphin Cruises on a pontoon boat with Captain Bryan today! You can book your charter by calling him at 850-376-4757. Get social by liking and following Sailaway Charters on Facebook, Instagram, and Twitter. Happy Holidays everyone! We hope to see you all very soon.