Captain Bryan is currently booking Pontoon Charters in Destin, Florida. You can pick from various pontoon charter packages, but everyone's favorite charter is the Crab Island Cruise.
Crab Island is the world-renowned Thing To Do in Destin. Captain Bryan is the perfect captain for any age group. He is friendly with everyone and has countless awards for being the best Pontoon Charter captain for many years. In addition, Captain Bryan is CPR and First Aid certified, so you can relax knowing you are in good hands.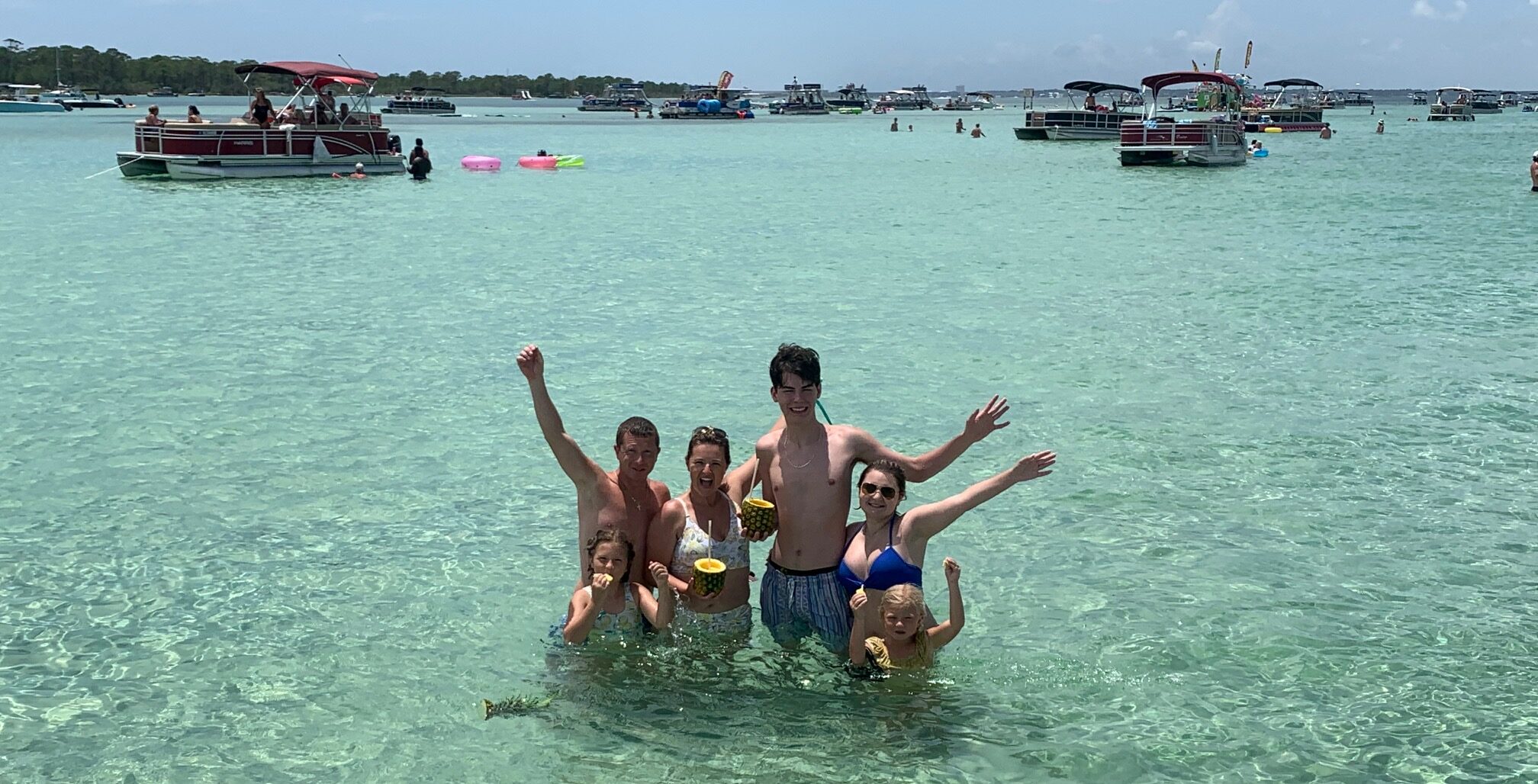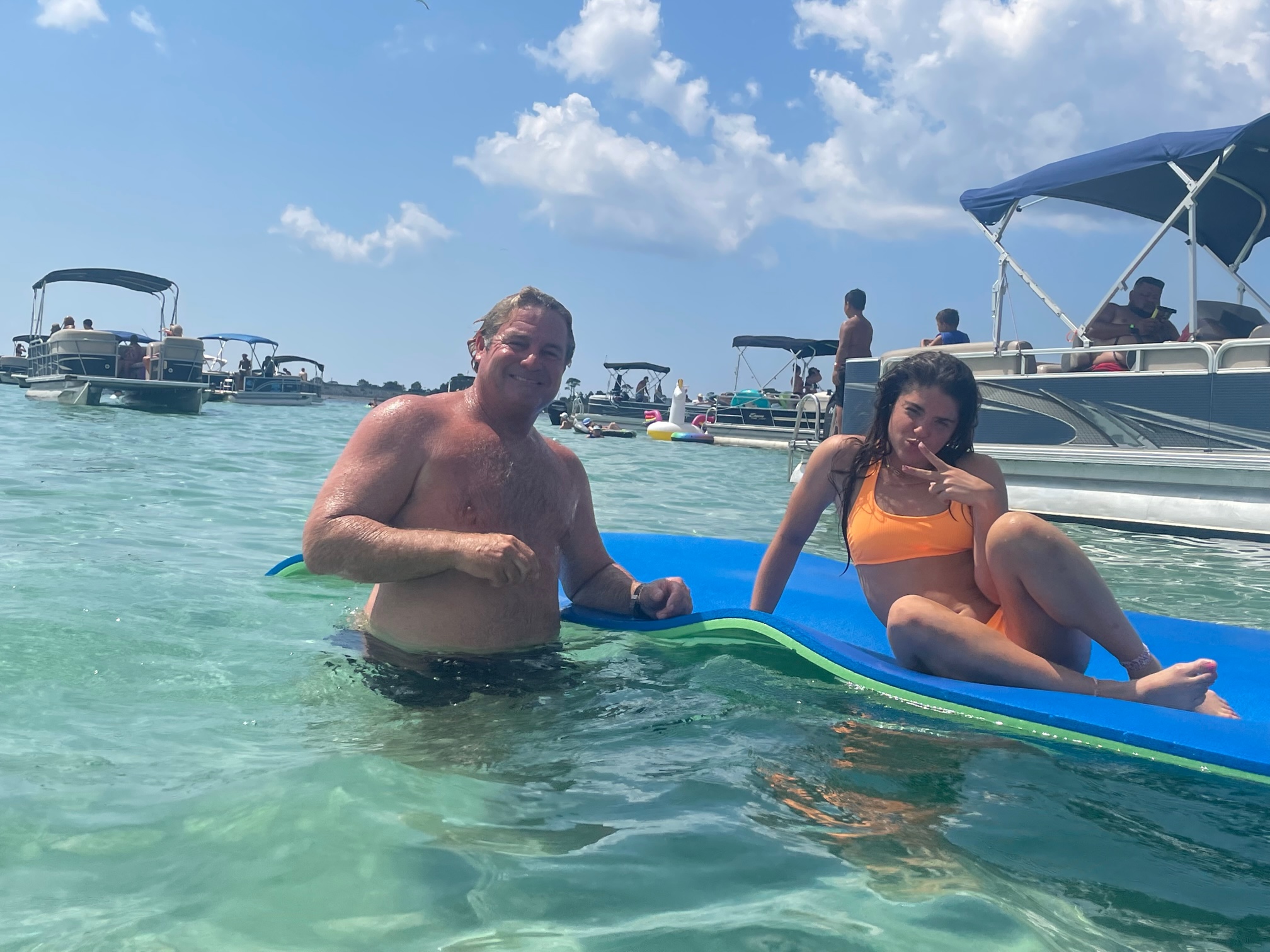 Pontoon Charters In Destin
Sailaway's Crab Island Cruise is perfect for bachelor and bachelorette parties. Captain Bryan is a great host if you want to throw a party on the water. He fills the cooler with ice so you can bring your favorite drinks. He also has Bluetooth and a great stereo system to enjoy whatever type of music you want to play.
While this is a great pontoon charter for a party, it is also family-friendly. If you have little ones onboard Sailaway, Captain Bryan will anchor the boat in an area that is age appropriate. The captain also knows some beautiful spots to bring your family on snorkeling adventures. So if you are looking for a safe and friendly charter captain, look no further.
Book A Pontoon Charter
When you all arrive at Crab Island, Captain Bryan will anchor the pontoon in a safe location where you can feel free to disembark and enjoy the water. A lily pad is available on the pontoon charter, which people love to use for playing in the water or relaxing in the sun.
If you are ready to book a charter, please use the contact form on the website or call 850-376-4757. Also, get social with Captain Bryan by liking and following Sailaway on Facebook, Instagram, and Twitter. Finally, if you have been on a pontoon charter with Captain Bryan, please leave a review and let us know about your adventure.